Wooden cutlery is extremely versatile
Wooden cutlery has its own visual appearance and is preferred by many people because of its more rustic appearance.
Read on
Disposable wooden cutlery is robust and stable
It may be used in every ambience and can accompany the closeness with nature at outdoor events and suitable for all kinds of food. The cutting of roasted and grilled meat is no problem as well. You can find various disposable wooden silverware in our product range.
Wooden silverware is a natural product
For our eco-friendly wooden utensils, we solely use wood from certified sustainable forestry as a raw material. Our wooden spoons and forks have a vegan biowax coating that is designed to improve the mouthfeel because wood tends to be rough and unpleasant to some people.
Wooden flatware is compostable
All of our wooden knives, forks, and spoons are biodegradable. They are produced without additives and the coating is free from plastic.
Chip fork and wooden ice-cream spoons
Our product range also includes wooden ice-cream spoons as well as a chip fork for snacks and to go dishes such as French fries and curried sausages.
Green All Year Long instead of Black Friday 🍃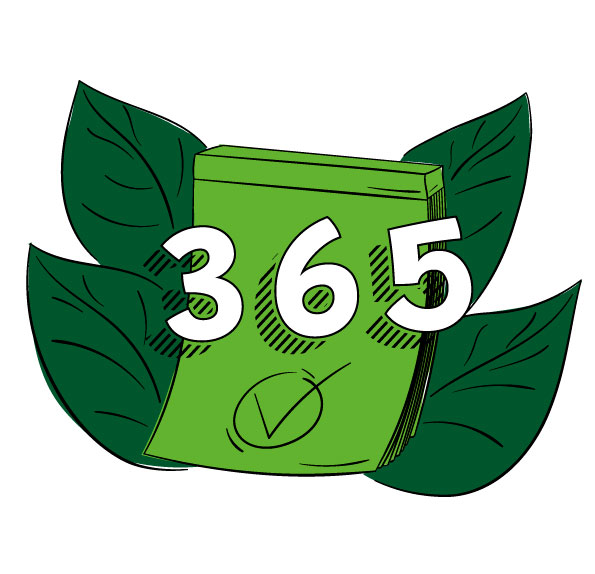 We remain true to our guiding principle of acting sustainably and climate neutrally.
As every year, we refrain from Black Friday.
Consequently, our prices will not go on a rollercoaster, as that would be neither fair nor sustainable.
With our products, you can shop consciously and environmentally friendly, all year round!